Pop Culture Detours – July 2016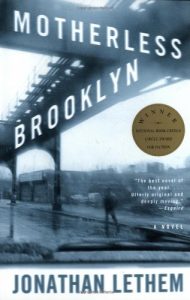 By George McGowan
A Compendium Of Summer Beach Reads (as curated by my Facebook friends)
To honor the month of July, your intrepid pop culture reporter is being quite lazy and turning over his column to some friends. What follows is a list of recommended beach reads, curated by some of my Facebook friends who took the time to let me know their thoughts.
My cousin Brian recommends "Motherless Brooklyn" by Jonathan Lethem. My research shows that this novel won the 1999 National Book Critics Circle Award for fiction and reviewer Albert Mobilio of the The New York Times wrote "Under the guise of a detective novel, Lethem has written a more piercing tale of investigation, one revealing how the mind drives on its own 'wheels within wheels.'
Fellow Rollins alumni Jami-Leigh suggests a couple of memoirs: "And One More Thing" by actor/comedian/"The Office" writer B.J. Novak and "Love is a Mix Tape" by Rolling Stone writer Rob Sheffield. Jami also recommends "Juliet, Naked" by Nick Hornby and was quick to point out that it is "not about what you think it's about," which makes it so intriguing, I will simply read it without asking exactly what it's about.
Jami-Leigh and a high school friend, Richard, both mentioned enjoying reading David Sedaris at the beach, and I would agree. Anything by Sedaris is laugh-out-loud funny.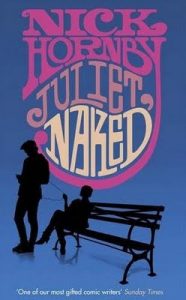 High school friend Tim suggests a classic science fiction and Hugo award-winning novel by Robert A. Heinlein, "Stranger in a Strange Land."  Did you know that Heinlein helped to popularize the saying: "pay it forward" from his book "Between Planets," published in 1951?
Doug suggests "Shogun" or "Tai-Pan" for those of you who like historical fiction. Ray suggests the non-fiction account of the last leader of a great Native American tribe in "Empire of the Summer Moon: Quanah Parker and the Rise and Fall of the Comanches, the Most Powerful Indian Tribe in American History" by S.C. Gwynne.
Sean from Atlanta by way of Boston and Australia suggests "Middlesex" by Jeffrey Eugenides, which I am sad to admit has been on my list of books to read for too long because I am scared of it. It won the Pulitzer Prize in 2003 and you can find many, many reviews of it online. They will tell you of its incredible scope and power and for these any many reasons, I keep putting it off. But since Sean recommends it – it goes back on the list for me.
Daniel recommends "Alas Babylon" by Pat Frank. I had never heard of this novel but found that it is set in Mt. Dora, so it seems quite appropriate for us Central Floridians. A quick Google of the author reveals a very interesting article about him from Jacksonville.com by Matt Soergel of the Florida Times-Union. The article is definitely worth a read – and I'll trust Daniel for his recommendation of the novel.
Cousin-in-law Michael tells of his teenaged vacation to Panama City and his life-changing experience of reading the James Bond adventure "From Russia, With Love" by Ian Fleming. He also recommends another Pulitzer winner, "A Visit from the Goon Squad" by Jennifer Egan. Goon Squad has the distinction of being a novel in short-story form with each of the 13 chapters a story unconnected to the others. Sounds intriguing, which is exactly what I would expect from Michael.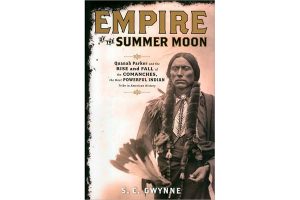 Other recommendations: Dan's The "Private" series of novels by James Patterson; Mark suggests for the hundredth time "A Night to Remember"; Annabel likes anything by Stephen King or Randy Wayne White; and Susan likes "In the Time of the Butterflies" by Julia Alvarez which is published by my wife's favorite publishing company, Algonquin Books of Chapel Hill.
Oh and speaking of my lovely wife, she reads voraciously and loves the newest releases from Donna Andrews and Janet Evanovich.
Finally, a correction to my June article about Julia Louis-Dreyfus. Her TV series "Veep" is not on Netflix but rather HBO. Previous seasons of "Veep" are available on Netflix, but not season five which just aired its season finale.






by





by