Be Prepared For A Hurricane!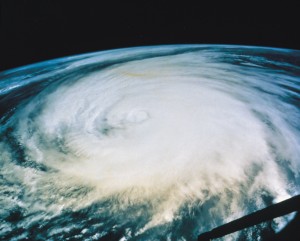 ~2014 Atlantic Hurricane Season begins June 1st~
National Hurricane Preparedness Week began Sunday, May 25 and the Florida Division of Emergency Management (FDEM) urges all Floridians to use this week to prepare for hurricane season, which begins June 1. All Floridians should review family and business emergency plans and restock disaster supply kits.
"Each year, National Hurricane Preparedness Week reminds Floridians that it only takes one storm to change the landscape of a community," said FDEM Director Bryan W. Koon. "This year, on the 10th anniversary of the 2004 hurricane season, I urge all Floridians to take steps to prepare themselves and their families for the upcoming hurricane season."
The National Oceanic and Atmospheric Association (NOAA) released its annual outlook for the 2014 Atlantic Hurricane Season on May 22. Forecasters predict between 8 and 13 named storms, of which 3 to 6 could become hurricanes including 1 to 2 major hurricanes.
Although predictions call for a below average to average season, Floridians are reminded that it only takes one storm to impact a community. If you already have a family and business disaster plan and supply kit, now is the time to review, recycle and restock for the 2014 hurricane season. If you are creating your first disaster plan and supply kit, use the information and tips at floridadisaster.org for help.
The Division's education program Kids Get a Plan provides information and activities for kids at kidsgetaplan.com.
The Atlantic Hurricane Season runs from June 1 – November 30. For the latest information on the 2014 Hurricane Season and to Get A Plan!, visit www.FloridaDisaster.org, follow FDEM on social media on Twitter at @FLGetaPlan, Instagram @FLGetaPlan, Vine @FLGetaPlan, and Facebook Facebook.com/FloridaDivisionofEmergencyManagement and Facebook.com/KidsGetAPlan.




by







by