Publisher's Message –April 2020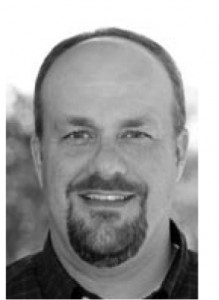 With this issue I'm thrilled to share that The Park Press is celebrating our 13th anniversary!  As I stop to reflect, I find myself feeling blessed and honored by the role we play within our community.  We have remained steadfast to focusing on "the positive news that matters" and we greatly appreciate your loyal readership and following.
Sure, I started this venture, but it has always been a team/family effort.
First, I cannot express how grateful we are to our advertisers!  It all started with a cold call to John Psomas at State Farm in Baldwin Park.  He was my first call to sell an ad in the April 2007 issue of The Park Press.  He signed on and has been in every issue since!  Several others such as Florida Hospital (now AdventHealth), Mayflower Retirement, Dr. Danna with Orlando Health, and David Holbrook with Waterstone Mortgage have been running for over twelve and a half years.   All of the advertisers within each issue are key members of The Park Press family, and I'm honored that we are an important part of their marketing strategy and a valued member of their team.   I encourage you to consider doing business with them and refer our advertisers' products and services to your neighbors, family, and friends whenever possible.
Second, I believe our team rivals some of the most talented individuals you would find in any publication.  From our elected officials to featured writers, proofers, art director, and sales, I feel humbled by their passion and dedication that they have for our publication.
In closing, our nation, and the world, is fighting a very serious pandemic known as the new coronavirus (COVID-19).  It's brought about a lot of fear, and stress, and this battle has just begun.  However, it has also brought about some of the best in the people of this great nation.  The nurses, doctors, and healthcare staff are being recognized, as they should haven been all along, as heroes.  They are without a doubt nothing short of amazing.  Companies are stepping up and offering their facilities and talent to manufacture necessary healthcare products to meet the overwhelming immediate demand.  Paint and landscape companies are donating their inventory of N95 masks to the healthcare professionals. Distilleries are making sanitizers, and individuals are making masks from various products like fabric, rubber bands, hair ties, and AC filters that meet the specs to help meet the demand.  It's wonderful to see this type of human spirit, support, and creativity surface, especially while facing such a serious challenge.  While we are social distancing, we are all in this together, and because we come together to do our part we will prevail.
As always, thank you for reading The Park Press, and we look forward to the great things to come!
Rick




by







by