Publisher's Message – February 2017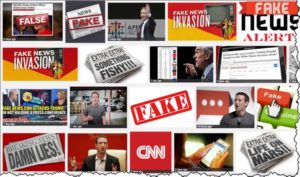 As I sit down to write, I have a dozen things on my mind.
I've worked in the media realm since I graduated from college, and I've continued to learn from some of the best in this industry.  My professional career started as the world-wide web was in its stage of infancy.  Many people, if asked "What's the "www" at the beginning of a website address stand for," wouldn't know the answer, but that's it.  It's for "world wide web."  As traditional media goes, it has become a compliment to their print and broadcast formats, but for many others, it has been their sole publishing medium.  Unlike print and broadcasting, it basically cost nothing to publish on the web.  Just get yourself one of these- www.something.coms – and you can post as much as you'd like.  If you want to make money, you sign up for free with one of those web ad services that pay you fractions of almost-nothing for a click.  The more clicks, the better.  Now the question is, how do you become relevant and gain clicks if you don't have a print publication, or broadcast station?  The easiest and fastest way is to post fake news.
I'm not saying all web-only media companies do this, but it happens, and their information gets shared and- guess what- they start making money.  It's freedom of the press at its most basic and unintended form. And since their advertisers are randomly posted on their site, there's no consequences to what they publish.  This leads me back to the traditional media of print and broadcast.  They are accountable, as they have a direct relationship to their advertisers.  They have established credibility and accountability with their readers, viewers, and advertisers.  They might at times run, in an effort to "scoop," a story without substantiated fact- but this doesn't mean they aren't continuing to pursue facts.  They know it's almost impossible to retract something without consequences.  They cannot just hit "delete."  No media source should ever be confused as a replacement of our legal system.  However, for most, especially for us with proven credibility and accountability, the goal is to share information from creditable sources and work towards disclosing fact, and at times share obvious thought-provoking opinions.  Please always consider if the information is being provided by a reputable source, and beware if the information is from an "I've never heard of you .com," as there's a strong chance they are simply publishing click bait.
It's an exciting time in our history, and since I shared this opinion with you, I now only have eleven things on my mind. As always, thank you for reading The Park Press, and we look forward to the great things to come.
Rick Cable
Publisher
The Park Press




by







by