Publisher's Message – November 2016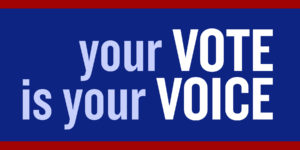 I think I can hear a sigh of relief as the 2016 general election finally comes to an end.   As residents of an all-important swing state, we have certainly been through the political grind for a couple of years and great focus by both parties has been relentless over the past ten months.  Don't get me wrong, I enjoy the campaigning process of a general election, however I'm thrilled that November is finally here. I also take great pride in exercising our right to vote, and strongly encourage everyone else to do so.
I'm writing this prior to the election, so the result is unknown. I would not be surprised if this period of American history is referred to as the Divided Parties of the United States.  Every campaign has opposing sides, but for some reason neighbors, family, and friends have appeared to be more divided during this election, unlike any I remember in my lifetime.  I've actually overheard discussions that led to personal insults because of party differences. During these discussions regarding the highest office in the land the words "stupid, idiot, ignorant" have been tossed around just because someone didn't agree with another when they expressed who they felt had earned their vote.  I greatly respect the democratic process, and feel thankful that I have the right to vote.  Sometimes I've voted for the winner, and sometimes I've voted for the loser.  However, regardless of whether my candidate wins or not, I always settle in under the new president and leaders of this great nation, as they were the ones who got the majority.  I dislike gridlock, and those who are unwilling to compromise and show disrespect to the office when their minority choice didn't make the cut.  Majority rules, and I totally support that.
If you're reading this prior to the election, make sure you go out and vote.  Seriously, don't miss exercising this right for ANY reason.  If you're reading this after the election, then make strides to unite as Americans under the new leadership.  This recent campaign has put the office through the ringer, and We The People must play the lead role in helping to restore the commanding respect that the office deserves. For this respect is ultimately necessary in making any historical changes that will positively impact our future.
As always, thank you for reading The Park Press and we look forward to the great things to come.
Rick






by





by