Red Cross Offers Tips For Coping With Orlando Tragedy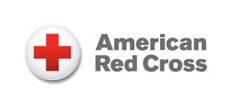 The thoughts and deepest sympathies of the entire American Red Cross family are with the people of Orlando and those affected by Sunday morning's tragic shooting. The Red Cross is in Orlando, providing comfort and support now.
Red Cross mental health volunteers are also onsite at a family assistance center to help support loved ones struggling to come to terms with this tragedy. Local Red Cross volunteers are also supporting the City of Orlando's Family Emergency Hotline (407-246-4357) by answering phone calls and providing information. Over the coming days, the Red Cross will continue to coordinate closely with local officials to determine how we can best support the affected community by working alongside partners.
Coping and Preparedness Tips 
This is a difficult time for everyone affected, and it's important for people to connect with and support each other. The Red Cross offers the following tips to help people stay strong:
Events like this can cause feelings of uncertainty and anxiety since no one knows what could potentially happen next. Remember that it's okay to feel nervous.
Stay informed but limit media exposure of the events, especially for children. Children are especially vulnerable to stress reactions related to media.
Parents should let children talk about their fears and then reassure them about their safety. Talk with them in ways that they can easily understand. Let them guide the conversation; share details only when they ask about them.
Be patient with yourself and others. It's common to have any number of temporary stress reactions such as anger, frustration and anxiety.
Spend more time with family and friends and offer your support. Hug one another and listen.
Watch for signs of stress in your family, friends and children.  Get help from others if needed.
Take care of yourself. Eat healthy, drink plenty of water and get enough rest.
To reach out for free 24/7 counseling or support, contact the Disaster Distress Helpline at 800-985-5990 or text "TalkWithUs' to 66746
After traumatic and emotional events like those this weekend, people want to know what to do, and preparing yourself and your family for future emergencies can help bring peace of mind.
The events in Orlando also emphasize the importance of knowing what to do when an emergency occurs. Even as first responders rushed into help, much of the initial care to the injured was provided by people nearby. Whether the emergency is community-wide and involves numerous injuries, or involves a single individual being hurt at home, it is vital that someone close by knows what to do when such an emergency occurs.
Register for a Red Cross First Aid and CPR/AED course at redcross.org so that you can be better prepared to help in future emergencies. People can also download the free Red Cross First Aid App that puts free and simple lifesaving information in the hands of smartphone and tablet users. The app is available in app stores by searching for American Red Cross.
How to Help
This tragedy shows that emergencies can happen in any community at any time. Right now, the Red Cross has what it needs to support this event both financially and with supplies.
While the Red Cross is not accepting financial donations designated specifically for this event, we always need the public to help support the nearly 66,000 other disasters we respond to every year around the country. Donations for Red Cross Disaster Relief are used to help people and communities prepare for, respond to and recover from disasters big and small. Visit redcross.org for more information.




by







by