Restore the Roar Island Style Event At Showalter Field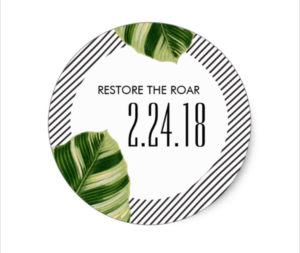 By Lisa Ireton
The Winter Park High School Foundation is excited to announce our third annual 2018 Restore the Roar "Adults Only" event will take place on Saturday, February 24, 2018 at Showalter Field from 6:00  – 10:00 p.m.. Food and drink(full bar) will be provided by Sonny's and live entertainment provided by Patrick Simpson, musician from Bahama Breeze Island Grille.
This year, we are trying to engage all organizations at WPHS. We are thrilled to offer this opportunity to our donors with the goal to build community and support all WPHS students. In addition, the Foundation campaign will be focused on raising dollars for three specific initiatives, which impact the entire school:
Phase III of Showalter Renovation to include a renovated collegiate locker room
WPHS Campus Beautification: main campus & 9th grade center
WPHS Academic Programs: modeling & simulation programs
We are currently accepting sponsorships and silent auction donations for this amazing community-based fundraising event. With almost 700 in attendance last year, we hope to surpass that this year. Our goal is to make Winter Park High School a best-in-class facility, and we couldn't do it without your support!
A local Foundation partner has generously agreed to a $50,000 match for the event, so if you are interested in attending, please consider bumping your table purchase to a Sponsorship. And remember- we are so excited to be able to give 10% of every table purchase and 20% of every sponsorship of $1,000 or more to a WPHS organization, athletic team, or club of your choice. You must register on Handbid for our Silent Auction and tickets/sponsorships are also available on the site: http://handbid.app.link/restoretheroar.If you prefer to write a check for your table or sponsorship you can email us with ANY questions: [email protected].
One Love, One ❤️, Let's Get Together For Winter Park!




by







by