Showcase Your Talent Show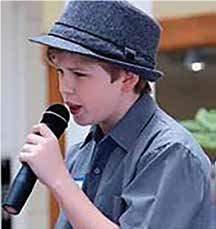 Join the Maile Image, Modeling & Acting School and The West Oaks Mall for the Showcase Your Talent show on Saturday, November 19, 2016 at 1p.m.
The talent show is open to singers between the ages of 6 to 17 years. Each contestant will have 90 seconds to perform a song. There will be one winner per age group (6 to 11 years & 12 to 17 years). It's free to enter. The application deadline is November 12th or once limit is reached.
Winners will receive a full tuition acting scholarship to The Maile Acting School (up to a $610 value) and a future live show performance, as well as signing with a local Screen Actors Guild agent (upon completion of the acting program).
Our panels of judges will score all performers on stage presence, originality, singing range & technique.
The Maile Image, Modeling & Acting School has been working with students and training talent since 1982. Some successful grads include pop star Mandy Moore, Jack Griffo as Max Thunderman on Nickelodeon's The Thundermans, Norm Lewis on ABC's Scandal, Michael Campion on Fuller House and Stefanie Scott on Disney's Ant Farm.
The West Oaks Mall is located at 9401 W. Colonial Drive, Ocoee, FL 34761.
For more info or an application call The Maile School at 407-628-5989




by







by