Slow Down You Move Too Fast!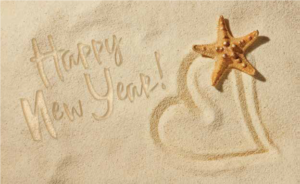 Editor's Message – By Tricia Cable
I have never enjoyed bidding farewell to a year more than 2017…you couldn't pay me to relive that one over again.  Don't get me wrong, there were some amazing peaks- and for those I am grateful- but the valleys were deep, and having struggled long and hard to pull myself up and out, I am ready for some new hope!
I spent the final days of 2017 on the bench, not ready for prime time, blessed with a bit of a time out.  I recognize it as a blessing, because had the universe not kicked me to the floor and knocked me completely out of commission, I might have continued down a long, agonizing path to nowhere fun.  I had been operating at full steam ahead, nose to the grindstone, head down, with the focus on everyone and everything else…but me.  Days, weeks, and months committed to work, family, friends in need, home projects, pets; I had been so lost in the process that literally an entire year passed before I realized what I had done.
I used  to think that the fuller my plate, the more Wonder Woman that meant I was.  Taking on more responsibility, raising my hand to volunteer when needed, always stepping up….guess what, I was wrong.  I have a limit and I exceeded that limit; I hit the wall hard and did not bounce back.  Recognizing the error of my ways, I was forced to rely on others for help, and waive the white flag of surrender.
Thanksgiving came and went with no turkey or stuffing for me.  The Christmas switch was flipped, five green and red Rubbermaid containers brought down from the attic sat in the garage patiently waiting.  Christmas gifts were all ordered online and shipped, the tree had lights, but not one single ornament; the grocery shopping was subbed out, my minions handled the laundry, and poof- the holidays came and went without a hitch.  Anything that was not absolutely necessary, was put on hold.  I couldn't fight it, I had to accept it.  And guess what?  Lowest-stress holiday season in the history of my world.  I am not going to lie, it wasn't fun or festive, but it was relaxed.  Nothing like being incapacitated with nothing to do but think, to help you right your wrongs and adjust your path.  And bonus, with the incoming New Year to boot!
I know I am not alone.  I know most of you reading this can relate.  The moral of my story is quite simple, slow down.  Message received for me, but let this serve as a warning to those of you out there still racing toward your finish line…it's not worth it.  Just say "no" to more and "yes" to less; less responsibility, less commitment, less stress.  So if my message from the universe in 2017 was "slow down you move to fast," then my motto for 2018, with a shout out to Simon and Garfunkel, is no doubt…"looking for fun and feeling groovy!"




by







by