Stormriding…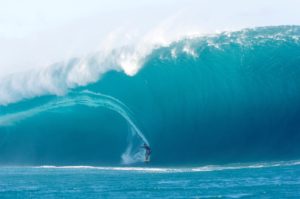 Live Meaningfully – By Ayesha G. Bullock, M.A.
The last couple of months have been altogether unexpected and have certainly not gone according to plan. New realities have had to be accepted, changes have had to be made, and expectations have had to adjust. However, it remains a good opportunity to practice riding the waves with grace and agility.
Human beings have a significant desire for stability, order and ritual. This is much of the reason that birthdays and holidays not only seem delightful and important to us, but also have a sense of nostalgic reassurance. Even the most adventuresome of us have a deep need for a construct of home base. A sense of belonging and an undercurrent of steady flow allows us to feel anchored whether in still waters or storms.
As I sit now with a house full of people and a category 4 storm wailing outside the window, I remind myself that these are the moments when home base is a representation of what we've created and what is important to us. The scenery may change as we travel through the various ages and stages of life; and the people may even look a little different, but our sense of home and belonging is paramount and must be a solidly constructed base.
There are a lot of storms that will visit throughout the years and the winds of change blow relentlessly, but where and with whom do you find your sense of home? What does the landscape of your life look like, even when hurricanes blow? And who are the gentle gardeners tending to the blooms outside your relational window after the squall has passed?
If these are answers that come easily and by which you are eased, then you are more-than-likely doing what is necessary to tend to your own garden and keep up your own property. If, instead, you feel overwhelmed or distressed by the unchartered landscape post-storm, perhaps there is an opportunity to repair relationships and shore up the structure of your emotional home before the next storm arrives.
No matter where this finds you or what storms have passed or are yet on the horizon, I pose these questions… Where do you feel your greatest sense of acceptance, belonging, love and understanding? With whom do you feel your whole and authentic self? For whom would you do absolutely anything and without whom would you never want to take the next step?
Perhaps these questions are obvious and easy for you. Or perhaps you find yourself answering as you 'should' or always have, but take a moment and really consider the practice of crafting life and your sense of home intentionally and mindfully. Make sure that the home you have created as an adult adequately and appropriately reflects the man, woman, husband, or wife you truly are and aligns with the kind of person you strive to be. If it does not, make changes. Stretch, grow, exceed expectations, have hard conversations and embrace change, because living authentically is the gift and the privilege awarded to us as adults if only we embrace it.
Til the next time,
Be Well; Live Meaningfully.
Ayesha






by





by