Success…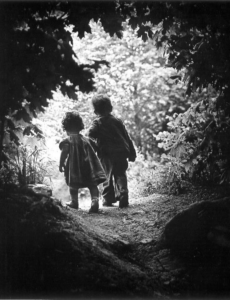 Live Meaningfully – By Ayesha G. Bullock, M.A.
The last few weeks have found me in all sorts of places having all sorts of conversations for which I was wholly and distinctly unprepared. Conversations about love and loss and about finding yourself and about regret and about what it means to be alive, what our legacy may be and what truly matters.
This may strike you as odd, given that I'm a therapist and clearly that is exactly the stuff from which existential arias are made… However, the surprising caveat to these topics arising is that they arrived, completely unprovoked, at my own experiential doorstep.
I have found myself embracing the nature of what it means to be flawed and fearful and human in the presence of some of the most impervious people in my life also feeling the same way. I have been witness to the soft whispering of denial and the roar of discontent. I have been gifted the reminder of just how small I am in the unrelenting universal tide and acknowledged the profundity of the power of human expression and resolve.
There is a far more complete picture of what all of this has meant for me, why it arose, and what's next, but the important part really has nothing to do with my personal path. The important part is about the enduring nature of the human condition and the depth and breadth of what it means to love and be loved.
Ralph Waldo Emerson described success in altogether simplistic terms that have echoed through the annals of my mind ever since the first time I read them in my father's office at the wizened age of eight…
SUCCESS:
To laugh often and much;
To win the respect of intelligent people and the affection of children;
To earn the appreciation of honest critics and endure the betrayal of false friends;
To appreciate beauty, to find the best in others;
To leave the world a bit better, whether by a healthy child, a garden patch, or a redeemed social condition;
To know even one life has breathed easier because you have lived.
This is to have succeeded.
Ralph Waldo Emerson
There are so many seemingly objective and 'valid' ways by which we may assess ourselves, standards to which we may hold ourselves, or rubrics through which we may grade ourselves, but they all remain rather arbitrary. What if we decided, in the most simplistic terms, who and what mattered most to us and then followed the pursuit of making that paramount? What if we were able to garner our own success unrelated to all of the ambient, inconsequential noise?
This autumn, in the wake of leaves falling, temperatures dropping, relationships renewing and life ever changing, I'd ask you to define that which may offer a sense of success that appeals to your personal values and by which you may chronicle the days and weeks moving forward. Find your meaning, live your truth and love unrelentingly… Succeed in your own terms and then go from there.
Be Well; Live Meaningfully.
Til the next time,
Ayesha






by





by