Summertime, Summertime, Sum..Sum..Summertime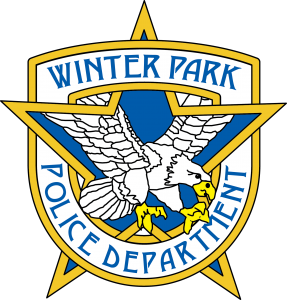 Protection And Service – By MPO Jim Whitman, Winter Park Police Department
To quote the lyrics of a very popular Buster Poindexter song, "It's hot, hot, hot!"  Unfortunately, it's true, we have entered that time of year when the average daily temperature seems to be something close to the temperature of Hades and the evenings cool down to the moderate temperature of "open oven door."  With this in mind, we would like to remind you of some heat safety tips.
We know that there are many advantages to drinking water (yes, plain old non-flavored, non-caffeinated water) however, during this time of year it is more important than ever.  Often times we continue our daily activities as if nothing has changed.  Exercising outside during the summer months requires the intake of considerably more water.  That, and limiting the amount of time you spend in the direct sunlight, will help avoid the onset of heat stroke.  Signs of heat stroke include, headaches, light-headedness or dizziness, the lack of sweating despite the heat, red, hot and dry skin, nausea and vomiting, rapid heartbeat and rapid breathing.
If you find that you are suffering from any of the above symptoms, immediately stop your activity and call 911.  Try to move to an air conditioned area.  Ice packs or a cool shower or bath will help to lower the body's core temperature.  Do not use ice packs on older patients or young children or persons whose vigorous exercise initiated the heat stroke.
The heat not only affects us but our pets as well.  Remember, the pavement is very hot from mid-morning until just after sundown.  If you are planning on taking your dog out for a walk or run, make sure to do it early in the morning or once the sun has gone down.  A quick check of the pavement/sidewalk temperature with your hand (leave it flat for 15-20 seconds) should give you a fair idea if it is safe to let your furry friends go for a walk.  If you are planning on an extended walk, make sure to pack water for them and plan on some strategic stops in the shade for both of you to cool down, as pets are just as susceptible to heat stroke as humans and it is just as deadly.  While on this topic, running your dog while riding a bicycle is usually never a good idea as it is not safe for you or your dog.  Running your dog while on a bicycle in the summer time is a recipe for disaster as while you are concentrating on riding, your attention is diverted from the dog and you may miss the symptoms that your dog is in distress.
On the topic of dogs, we often get asked about dogs being left unattended in vehicles during the summer months.  This had become such a problem, that the Florida Legislature enacted a law (F.S.S. 768.139) that is titled, "Rescue of vulnerable person or domestic animal from a motor vehicle; immunity from civil liability"
This law addresses the situation wherein if a person sees a vulnerable person (e.g. aged person, special needs or child) or a domestic pet that appears to be in imminent danger or suffering harm, you are able to act in good faith to free that person or animal from the vehicle, provided that you first call 911 and inform them of the situation.  You have ensured that the vehicle is locked and the person or animal cannot exit the vehicle without your assistance and that you use no more force than necessary to enter the vehicle and  that once released you and the vulnerable person and/or animal stay in close proximity to the vehicle until a First Responder arrives.
Remember the inside of your vehicle heats up rapidly as soon as you turn the air-conditioning off.  Leaving your pet inside can result in tragedy after just a few short minutes.  Therefore, if you don't plan on taking your pet with you when you arrive at your destination, leave them at home.  As a reminder, it is against the law to leave an unattended motor vehicle (a dog or cat inside does not meet the attended requirement) running.  So once again, if you don't plan on taking your pet inside once you reach your destination, leave them at home.
Have a fun, safe summer and try to stay cool!




by







by