The Value Of Hosting An Open House For Sellers
Experience Matters In Real Estate-  By Kelly Price
On any given Sunday along the streets of Winter Park, you will come across bright-colored real estate signs pointing you in the direction of an open house. I have long been an outspoken proponent of open houses; I love them, and I believe they work.  Lately though, I have heard of sellers losing faith and questioning whether open houses are even relevant anymore in today's technology-driven market; my answer is yes, yes, yes!
Thanks to the Internet, buyers can preview homes from the comfort of their living room couch. As technology continues to advance, and as realtors and sales associates elevate their listing presentations with 3-D camera and virtual tour software, buyers can virtually take a walk through homes; drone imaging and aerial photography allow buyers the ability to get a glimpse of the surrounding neighborhood; the use of virtual staging in photographs lets buyers imagine their furniture in the home's space. Each of these programs is successful in their own respects, and I do believe that they help buyers to not only select a home but envision it as their own. However, technology cannot replace the ability to "meet the house" and feel a connection with the home for themselves.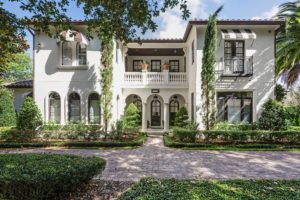 Time and time again, as I've welcomed visitors into an open house, one of the first things I hear from them is "Wow, this house is so much bigger than the pictures make it look," or "Wow, I didn't realize how much natural light this house gets," and this is what I'm referring to- the organic, natural impression that a home gives cannot be replicated by technology.
Online articles will have you believing that buyers do not visit open houses, but that's not quite true. On average, I see 20-30 people each Sunday at a single open house. Some of those people are neighbors (usually a seller's best advocate), some are just driving by, but often, the people who stop and visit an open house are buyers who, in the near future, are looking to purchase a home.
As a broker, I recommend open houses to my sellers and the reason is, as a seller, you do not want a buyer to judge your home based on what they see online. You want to get people into your home. You want them to see what you see and feel the love for your home. Compared to a private showing, where the buyer is often limited to 15-30 minutes and rushed in between other showings, an open house is much more casual. It allows the buyers to feel less pressure and gives the potential buyers an option to casually walk through the home and discuss it with each other.
Despite being an advocate for open houses, I do understand and can respect a seller's hesitation to hosting one. There can be risks of attracting unqualified buyers or "lookie-loos".  There is also the feeling of responsibility to guarantee a safe open house while protecting the owner's personal possessions. Although all these reasons exist, I can understand why an open house may not be ideal for every home. But in an ever-increasing, competitive market, I believe in doing everything possible to sell a home, especially hosting open houses.
Kelly Price is not only the driving force and name on the door of one of Central Florida's most dynamic and recognized real estate companies, she also is one of the area's premier real estate sales professionals.  Kelly launched her real estate career in 1989 with an established Winter Park real estate firm and over the next 12 years was one of the firm's top performers. In 2002 she was bitten by the entrepreneurial bug and started Kelly Price & Company.  Starting with just herself and two other associates, Kelly Price & Company has grown to more than 40 sales agents and it has posted more than one billion in property sales.  Kelly was born in Memphis, went to school at Winter Park High and received her MBA at Rollins College.




by







by