There's Just Something About Space And Space Travel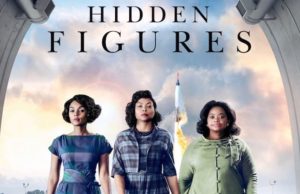 Pop Culture Detours – By George McGowan
On September 15, NASA's Cassini spacecraft ended a 20 year trek into space by disintegrating into the atmosphere of the planet Saturn. Coincidentally, later that same day, the McGowan family watched a wonderful movie about the unsung women of NASA's Mercury space exploration program,  Hidden Figures. Of course, this got me to thinking, what are the best pop culture offerings with space as their subject?
But first some interesting numbers. The total cost of the Cassini mission is estimated by Wikipedia to be $3.26 billion,  less than half of the box office revenues for all of the Star Wars films combined, which is $6.82 billion (according to the-numbers.com) and which should easily break $8 billion when the revenues from Star Wars Ep. VIII: The Last Jedi (which will be released in December of this year) are tallied up. As of this writing, the worldwide box office for Hidden Figures is about $231.4 million (according to BoxOfficeMojo.com) and the NASA planetary science budget was $1.63 billion in 2016, or about 0.04% of the federal budget (according to Forbes.com).
We Americans, especially we Floridians, have a special fascination with space and space travel. My wife grew up in Cocoa Beach, home to many men (including her dearly-departed father) and women who worked and continue to work for the space program. If you attended UCF in the 1980s, like me, you got to witness several rocket launches from campus, including the first night launch of the Space Shuttle on August 30, 1983. What a spectacular site!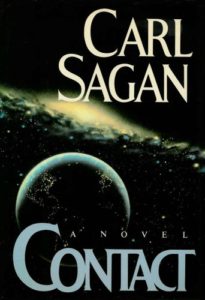 So, what spacey music is out there? Here are my top five songs about space: 1)"Space Oddity" by David Bowie, 2) "The Galaxy Song" by Eric Idle (from the movie Monty Python's The Meaning of Life) and one of my science-teacher wife's favorites, 3) "Man on the Moon" by R.E.M., 4) "I Wish I Was the Moon" by Neko Case and 5) "Spaceman" by Harry Nilsson. Honorable mention to Janelle Monae, one of the stars of Hidden Figures, who has a space song of her own called "Sally Ride." Of  course, one would be remiss if the classic "Rocket Man" by Elton John was not included, especially since it has somehow gotten into the news lately, and I already know that everyone's favorite is "The Final Countdown" by Europe. But I bet you didn't know that my favorite version of that song is by the Winter Park High School "Sound of the Wildcats" marching band! What other space tunes do you love?
There are very many books set in space or which involve the space program, including "The Right Stuff" by Tom Wolfe about the Mercury program and early test pilots, "Apollo 13" by Jim Lovell and "Failure is not an Option" by Gene Kranz about the Apollo 13 mission, and other biographies and memoirs by individual astronauts. For fiction, you can't beat "The Hitchhiker's Guide to the Galaxy" by Douglas Adams or "Contact" by Carl Sagan. I need more recommendations in this area – my space reading is lacking!
There are almost too many movies and TV shows set in space, in fact, there are two new TV series – the straight-forward space opera "Star Trek: Discovery" and a parody of that genre "The Orville." My lovely wife is especially fond of Joss Whedon's  space cowboy film "Serenity" which was a companion to his long-lost and too-brief TV series "Firefly" which just observed its 15th anniversary.  There are many, many others of course. Check out space.com for a listing of their favorite space movies and let me know which ones are your favorites.






by





by