Time To Be Thankful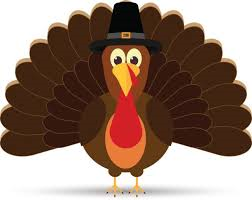 Protection And Service – By By MPO Jim Whitman, Winter Park Police Department
You should always be thankful, as you never know what the next minute has in store for you.  However, as we usher in the month of November we are faced with the biggest reminder of being thankful, Thanksgiving Day! (No, not November 15th, National Clean Out Your Refrigerator Day…yes it's a thing.)
This is the time of year that I like to take a moment to take stock of all of things that I am thankful for.  It should go without mentioning that my health and my family are at the top of the list but further examination of that list will show that I am also grateful for what some might be refer to as the "little things."
I am thankful for those people who actually stop at red lights when the light turns red.  On the topic of cars, I am also thankful for those people who pull all the way up to the "stop bar"(white line painted on the ground at traffic lights), so that the light will sense that someone is waiting and change as it is designed to.  I am grateful for those people who take the time to actually lock their home and auto doors thus preventing senseless burglaries committed by thieves just looking for a "crime of opportunity."  I am also thankful for those homeowners who close their garage doors when they are not in their garage.  I know how inconvenient it is to have to continue to open it when you are doing yardwork in the back yard but in the long run you are preventing someone else from making you a victim.
I am thankful for all of the parents out there who take the time to ask their kids where they are going and have them check-in during the evening, and insist that they come home by a certain time.  Furthermore, I appreciate those parents who set a good example for their children by always wearing a seatbelt while riding in a vehicle and not texting or spending inordinate amounts of time on phone while driving.
Lastly, I am thankful for all of the Gladys Kravitzs ("Bewitched" reference) who literally say something when they see something.  Often times crimes can be thwarted or at least reported immediately (giving the police a better chance to catch the perpetrators) if people don't hesitate to call the police when they see something that looks out of the ordinary.




by







by