Vacation…All I Ever Wanted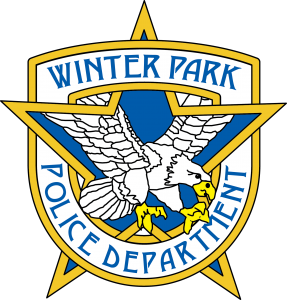 Protection And Service – By MPO Jim Whitman, The Winter Park Police Department
Spring break is synonymous with "road trip."  Any successful road trip begins with a plan and that plan should start with making sure that your vehicle is "road worthy."  Before heading out onto the open road, take a minute to walk around the family truckster.  Check your tires for proper inflation and tread depth, and if you are taking a vehicle that rarely gets driven, check the age of the tires.  If you are not sure how to do that, look at the side wall of the tire and locate the DOT number.  The last four digits will tell you the week and the year that the tire was manufactured.  For example, 1218 indicates that the tire was manufactured in the twelfth week of 2018.  As always, check the vehicle for any faults with the glass (broken/cracked windows and mirrors) and check all of the fluid levels.
With the advent of GPS maps in vehicles and on phones, the need for paper road maps is no longer necessary.  However, with the constant state of change due to road construction, the information relayed via GPS is not always accurate.  Therefore become familiar with the informational phone numbers for the State Highway patrols and roadway information centers in the states you will be travelling in (in Florida, #511 or *FHP) to obtain the most up-to-date roadway information.
Your road trip is only successful if you make it safely to your destination and back home.  A few reminders while navigating down the road.  You have seen the signs, "Lights on for safety."  There is sound evidence that shows that your eyes will go to where they see a difference in light.  This fact helped automakers incorporate "driving lights" that automatically illuminate when the vehicles are started.  Unfortunately, vehicle owners often mistake these driving lights for actual headlights.  The dangers with this is that driving lights typically don't illuminate as far as headlights, and when only the driving lights are illuminated, no tail lights are illuminated- so make sure to utilize the "automatic" light function on your vehicle. If it is not equipped with that feature, make a conscious effort to check the status of your headlights.  And always turn on your headlights when you are using your windshield wipers.
Lastly, we all have seen the devastating consequences of drinking and driving.  Unfortunately, this trend seems to continue.  It is important to note that we all can recognize someone (or even ourselves) when someone is "falling down" drunk, but recognizing someone (or ourselves) who is "buzzed" or "just feeling mellow" is as- or more- important.  Be responsible and have a designated driver or use a ride sharing service if you plan to party and if you see someone who may be attempting to get behind the wheel when they appear to be impaired, intervene and call someone to assist.  Just as dangerous is the process of texting and driving.  Texting is not just the text messaging but also posting on social media and checking emails.  Nothing is so important that it can't wait until the next stop light or even better- when you get to your destination.
Enjoy your spring break!  You deserve it!! Just come back safely so the rest of us can go!!!




by







by