Vote "Yes" For New Library And Events Center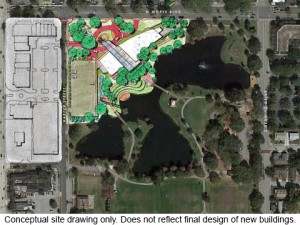 Publisher's Message
This month I'm asking that you vote "yes" on March 15th to say you're in favor of moving forward with the City of Winter Park to build a new library and events center.  A diverse, dedicated, intelligent, and passionate taskforce of residents have devoted more than two years to working on this project.  They have, quite simply, created the best possible solution that will serve everyone at any age in our community, now and for generations to come.
If this message finds you thinking that you will not vote "yes," then I respectfully ask you to put a little more thought into this.  Being myopic as it relates to this type of project would be normal.  Some may say, "I don't use the library," or "The Internet is making libraries a thing of the past, we don't need a new library."  I'll admit, without thinking about this in more depth, that would be my initial response.  However, a fully functioning library (which we do not currently have) is more than just a place to check out books or research information.  So much so, that more libraries are being built now than ever before.  Why?  Because they function to serve as a hub in the community.  A place to meet, a place where educational programs can be held, a place where people can get help with professional and personal changes, and a place that can offer certification programs for changes in career paths.  Our current library has served us well, but it is too costly to remodel, and remodeling will not create the additional space that is needed.

The task force looked at 15 possible locations, and our commissioners approved the recommendation to have the new library and events center located at MLK Park and the site of the current civic center.  The civic center is outdated.  Both new buildings would be LEED certified, and would complement the park while using only 0.87 % more land than what the current civic center uses.
Over the past 25 years, the City of Winter Park has passed four bond referendums, and each have proven to be a positive investment for our community.  In my humble opinion this one should be number five.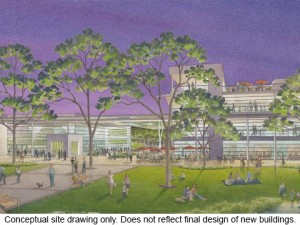 If you are opposed to voting "yes" then I ask you to visit http://www.wppl.org/about-us/building-new-library before you cast your valuable vote.
As task force member Chip Weston said, "Every generation needs to honor and do something to make a positive difference for the future.  This is our chance."
As always, thank you for reading The Park Press and I look forward to the great things to come.
Best!
Rick Cable
Founder/Owner/Publisher






by





by