Welcome To Summer! Time For Pools, Playgrounds & Parks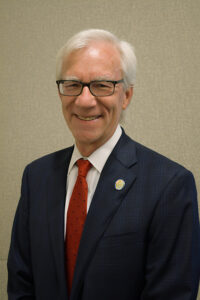 Mayor Anderson's Message – July 2021
 Each year the National Recreation and Park Association and the City of Winter Park celebrate July as Park and Recreation Month. Because of the beautiful Central Florida weather, families in Winter Park can enjoy the outdoors year-round. Parks and recreation programs are so important to establishing and maintaining the quality of life in our city, ensuring the health of all citizens and contributing to the economic and environmental wellbeing of our community. It doesn't matter if it is June or December, we can always enjoy the outdoors- and most certainly our pools and playgrounds- especially during the warmer summer months.
Open year 'round, you can get some exercise and cool off in one of our city's pools: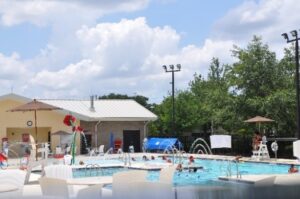 Cady Way Pool | 2525 Cady Way
Individual or family seasonal passes
Pool rentals & birthday party packages
Public & lap swim
For more information, please call 407-599-3358.
Community Center Pool | 721 W. New England Ave.
Private, semi-private & group instruction swim lessons
Zero-depth pool entry allows complete ADA accessibility as well as providing a very shallow area for tiny tots to enjoy.
Swim lanes for all levels, mid-depth flat area for water aerobics & swim classes
To register or for more information, please call 407-643-1650.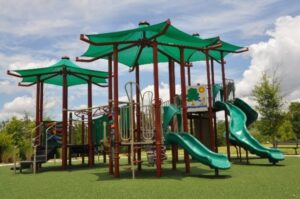 If dry land is more appealing to your young ones, here are the fun playgrounds and parks you can enjoy:
Azalea Lane Playground – 1045 Azalea Lane
Cady Way Playground – 2525 Cady Way
Community Playground – 255 S. Denning Drive
Dinky Dock Park – Ollie Avenue

Offers a fishing pier, public boat ramp, park benches, & picnic tables

Howell Branch Preserve Playground – 1205 Howell Branch Road
Lake Baldwin Park Playground – 2000 S. Lakemont Ave.

This park is the only park in the city known as "dog friendly" and welcomes your four-legged friends. Dogs can play and swim off leash during park hours.

Phelps Park Playground – 1200 Phelps Avenue
Ward Park Playground – 250 S. Perth Lane
Whether you are swimming, running, climbing, or simply relaxing on a park bench or picnic blanket, we hope you enjoy our parks, playgrounds, programs, and pools. The City will continue to provide places for our children and adults to connect with nature, recreate outdoors, and improve our physical, mental, and emotional health with every step, breath, and moment of free or organized play.
See cityofwinterpark.org/parks for all of the city's Summer Fun.
Sincerely,
Mayor Phil Anderson




by







by