WPHF Trustees Hope Donation Will Inspire Healing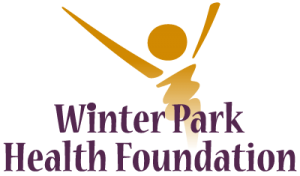 The Winter Park Health Foundation's board of trustees committed $100,000 to address community needs in the aftermath of the Pulse tragedy.  The funds will be donated to the OneOrlando Fund established by the City of Orlando and administered by the Central Florida Foundation.
WPHF has been focused on inspiring health for over two decades.  "Our trustees hope this donation will help inspire healing as our community copes with the devastating effects of the Pulse tragedy," said Patty Maddox, president & CEO.  "This isn't the first time our board has demonstrated swift and strong leadership in times of crisis."  When the Central Florida community was impacted by tornadoes, hurricanes, and the economic downturn resulting from 9/11, the Foundation designated funds to special efforts created to deal with each of those events.
The OneOrlando Fund will support nonprofit organizations in their efforts to help victims and families; the LGBTQ, Hispanic, faith, and other affected communities; underlying causes of this tragic event; and other needs as they arise.  For more information, go to www.oneorlando.org.
The Winter Park Health Foundation is a private, not-for-profit organization supporting programs that improve the health of youth, older adults, and the community-at-large. Its primary focus is on the communities of Winter Park, Maitland, and Eatonville.  For more information, go to www.wphf.org.




by







by